You have heard it said that you are either in the middle of a trial, coming out of one, or heading into one soon. Certainly for those of us in business, this rings true – especially when trying to do business as a Christian. So if trials are so plentiful, are there any benefits to going through them? Why are we told to consider them "pure joy"?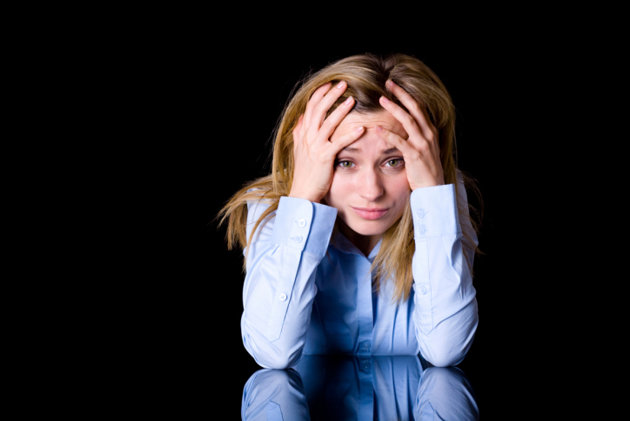 We Will Have Trials!
To start off, there is no question we are going to have trials in this world. In fact, Jesus told us this himself. In John 16:33, Jesus said, "In this world you will have trouble." Of course, He went on to smooth it over by letting us know not to worry because He has overcome the world.
Well, that is good and I am thankful for it! He is telling us that the end of the story is good and I have a peace because of that knowledge that no one else can understand. However, that really doesn't address the trials themselves, does it? How am I supposed to get through the trials themselves?
The Answer
Fortunately, there is an answer to this very question later in the Bible. Looking at the book of James (James 1:2-12), we are clearly instructed that we are to consider the trials we go through as "pure joy." There you have it! That is all we have to do!
Seriously? That is the answer? I am supposed to just look at the trials I am going through and start considering them to be good? How can they be good?
Benefits To Trials
Well, if we read on, we will see how trials can be good. Go back and read through verses 3-8 and verse 12. Here is a virtual list of the benefits we should see in our trials. James paints a pretty clear picture of how trials can benefit us in these verses, but lets dig into each benefit and try to apply it to our lives today.
Perseverance
The first benefit James gives us is perseverance. I am sure you know what this means and can even see some of the more obvious benefits. These would include being stronger over time and better able to hand future trials. Along with this might come a more relaxed or calm demeanor when presented with new trials in the future.
Why is this a benefit? Aside from the obvious increased strength, this perseverance also serves as an amazing witness to those around you. Not only for non-believers, but for new believers as well. As you go through a downturn in the economy, a failed business, or even just a bad month, people are watching.
They want to know how you are going to react. They want to know if this faith you talk about is real in the foxhole. Is there substance to it during a storm? When they see your perseverance through a trial (because of the strength you gained from previous trials!), they are more likely to have a desire for the faith you have!
Maturity
My father used to tell me that trials build character (when I thought I had all the character I needed!). Maturity shows that this is not true – I did not have all the character I needed. Maturity is something that is gained over a period of many trials. It allows us to see how trials fit into the bigger picture of life. Maturity includes the ability to see how these trials benefit us!
As we progress through multiple trials over time, we begin to see a pattern. This pattern is that God takes care of us. He is there for us – before, during, and after the trials. He will carry us through them and heal us when they are over. Because of this process, we begin to find that we can trust God.
If we have seen how He is always faithful, we will apply that same trust to decisions that may have nothing to do with a trial. We will trust God in a crucial hiring decision or with the decision on whether or not to acquire a new business for expansion. Having the trust in God for these types of decisions adds confidence to our leadership and this clearly benefits us and those we lead!
Stay tuned to my next post for the remaining benefits!
What other applications can you see in gaining perseverance?
Can you see the evidence of perseverance in your life due to trials?
Can you think of any indications of your growing maturity?
Similar Posts: