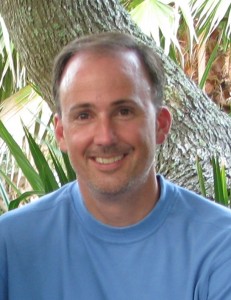 This is not just another blog about ethics or even faith in business.  It is not a blog about doing business in a Christian industry.  Nor is it about Christian home-based business.  These are all good topics for discussion, but they are not the focus of this blog.
This blog includes some of that, but it is really about how to lead or run any business with eternity in mind.  It is not as much about how to be a Christian in business, but more about how to run a Christian business. This means running a business with an eternal perspective, making decisions and planning strategically so that people are impacted in a way that points them to God.  Whether these people are employees, customers, vendors, or just members of the community, the goal of the business should be to move them toward an eternity with God.
I believe the Bible is clear that we are all commanded to go and make disciples of all nations.  I believe that we each have a different calling in how we are to obey that command.  The Apostle Paul talks about how we are each gifted differently and we are to use our gifts accordingly – to impact people for eternity!
This blog will not give you all of the answers.  As the author, I do not pretend to know all there is to know about how to fulfill your calling in the business world.  This blog is simply an effort to chronicle my journey, share what I have learned (and continue to learn) about integrating my faith into my business, and hopefully help others do the same along the way.
Our businesses may not be the same, but many of the lessons I have learned and will share here will still apply.  I just believe that when you are basing your wisdom on God's Word, the application is universal.  I hope you learn as much from reading the content that is here as I have learned from living it!
Of course, if there are topics or questions you would like to see addressed here, just let me know and I will do my best to respond.