Every once in a while, we run across people who did not really find their gifting until later in life. Either that, or the opportunity did not present itself for them to exercise that gifting until then. Whatever the case, it is fun to watch people like this excel in their gifting as if they have a lot of ground to make up! My wife is one of these people and she has certainly found her gifting as a teacher!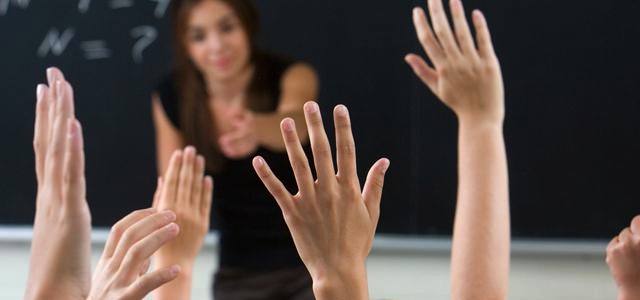 Hard Work
Over four years ago, with our children entering middle school, she went back to school to get her Master's degree in education. She had not studied education as a undergraduate, so she had to take extra courses in order to earn her teaching certificate along with the Master's degree. This was incredibly hard work and she met the challenge head on (with excellent grades, I might add)!
Immediately after graduation, she started as a 2nd grade teacher at a local elementary school. She was not sure (at the time!) if 2nd grade would be the best age for her, but she was excited to get to work and teach! I knew she would be good at it, but I truly had no idea exactly how good.
An Incredible Teacher!
I honestly wish I could I could describe the pride in my heart and the emotion in my throat as I think about exactly HOW great she is at being a teacher. It is not possible for me to communicate the depth of her commitment to these kids and to their education. It is truly an emotional experience for me to watch.
I know I am biased, but there is simply no way I am overstating the impact she is having as a teacher. I promise that her students will look back as adults in a couple of decades and credit her for whatever changed in them while they were in her class. I am confident of this!
What Is The Application?
Now, you are probably asking what this could possibly have to do with business and Christian faith. That is a good question! Let me explain.
There is no doubt that my wife is gifted by God to be a teacher. It comes naturally to her. She LOVES what she does and cannot imagine doing anything else. The work she puts in after hours and on weekends does not seem like work to her.
Not A Teacher?
Many Christian business leaders might look at someone like my wife and point to her gifting. Doing so, they might claim that they have no such gifting. For them, being a teacher is not exciting. Depending on their perception of the job requirements or the size of the crowd, it may even scare them!
Some may not fear teaching, but simply think they do not have the time. Others may feel they are not enough of an expert to be a teacher. There are many excuses we come up with to explain why we don't play the part of a teacher.
Commanded To Teach!
Because of these thought processes, many Christians ignore the fact that we are in fact commanded by Jesus himself to be teachers! Instead of accepting this command, we may tend to rely on others to be the teachers. We claim all sorts of other activities to show that we are making a difference. We think this earns us a bye when it comes to teaching.
The bottom line is that we are all to be teachers.
Gifting Not Required
Now, some of you will argue with me about this. You may say that Paul says not all of us are given the gift of teaching. In this case, we are on the same page. I agree that not all are given the gift of teaching. Yet, I think we are all commanded to do it anyway.
Stick with me and let me explain my position before you close out this post and move on. If you finish this series and still feel the same way, then we will simply agree to disagree. No harm, no foul!
Commanded?
Most likely we are all familiar with the Great Commission. Jesus was speaking to the disciples (and, I believe, to all of us as believers) when he said the following (emphasis added by me):
Therefore, go and make disciples of all nations, baptizing them in the name of the Father, the Son, and the Holy Spirit, and TEACHING them to obey all I have commanded you.
Matthew 28:19-20
If you believe the Bible to be the inerrant Word of God and that this verse is directed to all believers, then you accept that you are to be a teacher. I do not see any way around this. It is right there in black and white.
Perception Of Being A Teacher
Now, the problem most people have is with their perception of the word teacher. When I say all of us are to be teachers, many assume that means they are to be in a typical classroom (at school, church, etc.) and are to teach a room full of students (youth, adults, etc.).
This is not so. When I sit down with a salesperson and give them advice on how they can improve their performance, I am a teacher. When I spend ten minutes giving a simple devotion to a small group of employees at work, I am a teacher. The size of the audience and the setting are both irrelevant. There are endless combinations of situations where I can show I am a teacher.
More To It!
Of course, to fulfill the Great Commission, there is more to it than the above examples. Hopefully, you are interested in digging further into this idea. If so, you will be glad to know that I will spend the next several posts doing just that.
My hope is that you are excited to see your role as a teacher once we have completed this series. If nothing else, I pray you have begun to seek God about this, asking Him to reveal to you how He wants you to be a teacher.
Stay tuned!
Gifted or not, do you see yourself as a teacher?
Who do you see as your student(s)?
Who has been a teacher to you?
Similar Posts: